The Story Behind Qcard
Necessity is the mother of invention.
Read the inspiring story that lead to the creation of Qcard.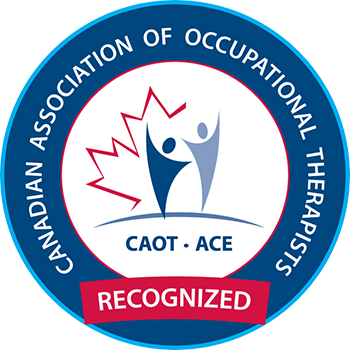 Proud to be an offically Recognized Product of
The Canadian Association of Occupational Therapists (CAOT).
Achieve your goals and maximize independence every day.
"It's not the years in your life that count. It's the life in your years" ~ Abraham Lincoln.
Integrate Qcard within your family and together you are stronger.
What our customers are saying
This application has been absolutely wonderful, and it certainly has the ability to put structure and organization in lives that are otherwise pretty chaotic. This application has been fantastic for his needs, there is no other calendar that can compare.
Leah Allerdings
Occupational Therapist
I think it's amazing and an absolute reflection how Qcard is really unique from all other memory apps out there!
Ruth Wilcock, Executive Director
Ontario Brain Injury Association
I find Qcard to be superior to all other memory and planning technologies in the market.
Corinne Kagan, Senior Program Director, ABI
Ontario Neurotrauma Foundation
I love your app! It has literally changed my life!
Lisa Thompson
ABI Survivor
Your app is great, I can't live without it, thanks for having created it!
Anne Poissant
ABI Survivor
Qcard is really making things a lot easier for me… I am so glad my OT suggested I download it. I highly recommend it!
Jenni Young
ABI Survivor
I have Alzheimer's so my therapist introduced me to Qcard - I tried a few others but nothing came close to Qcard's clarity and precision!!!
Ezekiel Chinapen
Living with Alzheimer's
This is the best app I have ever used for my ADHD! It totally bugs me to get things done and to stay on track! Love it!!
Jocelyn L. Lewis
Living with ADHD
Try Qcard Today
It's Totally Risk Free
No credit card required.
No contract.
No hidden fees.
Cancel at any time.